Welcome to a home away from home
LE CLARYS PLAGE CAMPSITE ★★★★★
IN SAINT-JEAN-DE-MONTS
The 5-star Le Clarys Plage campsite on the Atlantic coast is a short way from the sea. Enjoy an unforgettable holiday here in Saint-Jean-de-Monts in the heart of the Vendée.

The perfect location in Vendée
The Atlantic Ocean and a sandy beach are a quarter of a mile from the campsite.

Premium services
Restaurants, a snack bar, an ice cream parlour, a grocer's, Wi-Fi, a launderette, bike hire and more...

Entertainment all season long
Aqua aerobics, sports tournaments, pétanque, table tennis, shows, karaoke and dance parties.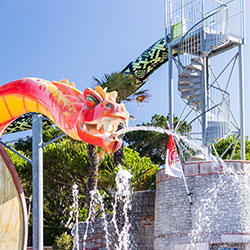 A fabulous waterpark
Slides, heated pools, a fun kids' pool, an indoor pool and a sunbathing area.
OUR SERVICES & FACILITIES
Your mobile home
AT LE CLARYS PLAGE ★★★★★ CAMPSITE
In Saint-Jean-de-Monts, in the Pays de la Loire, the 5-star Le Clarys Plage campsite is a place for an unforgettable stay with friends or family. Whether you're looking for a premium holiday or something simpler, you'll find the right mobile home for you in our three-category range.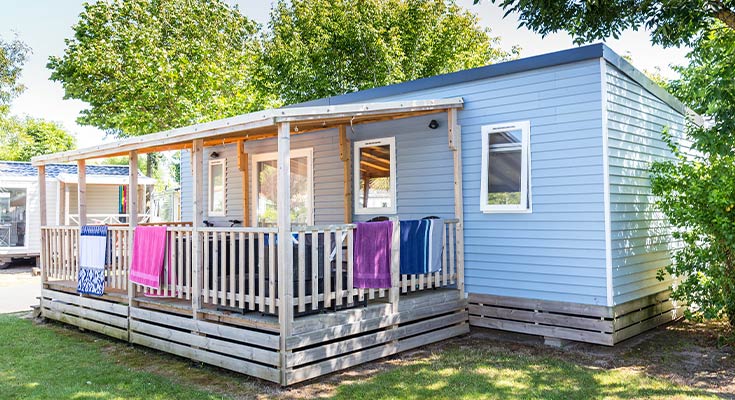 OUR PREMIUM MOBILE HOMES
The crème de la crème
For a first-class holiday on the Atlantic coast, choose our
Premium mobile homes
. For even more comfort, select the
Premium Exclusive
service.
Can sleep 4 to 6 people
Fully equipped kitchen with dishwasher
Premium Exclusive: Wi-Fi, sheets provided, housekeeping included
With air conditioning and TV
Shady private terrace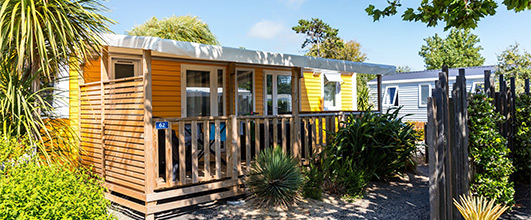 OUR COMFORT MOBILE HOMES
Guaranteed to be under 10 years old!
Our
Comfort mobile homes
are little holiday homes where you're sure to feel comfortable. With their variety of
bespoke services
, they'll meet all you needs.
Shady terrace
Can sleep up to 8 people
Accessible mobile home
Private pitch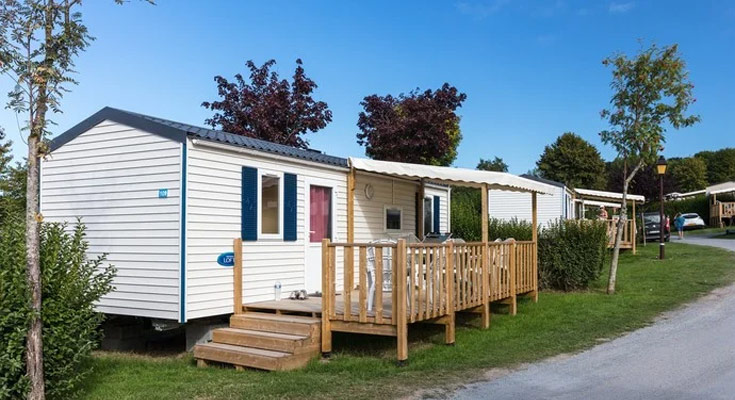 OUR CLASSIC MOBILE HOMES
The best value for money
Whatever your budget, you can enjoy a unique experience at Le Clarys Plage campsite. From your
Classic mobile home
, you have access to all the services and facilities at
Le Domaine du Clarys
.
Can sleep 4 to 6 people
Practical, well-equipped kitchen
Best value for money
Private terrace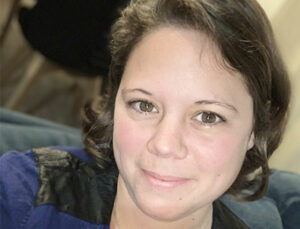 At Le Clarys Plage, we do all we can to give you a relaxing holiday.
The whole campsite team is keen to provide high-quality services. We make sure your accommodation is as comfortable as possible and you're happy in it.
The beautiful Vendée awaits!
– Sefanja Kuipers, Manager –