Le Domaine du Clarys
OUR RENTAL ACCOMMODATION
Discover our range of mobile homes for four to eight people. With Premium, Comfort and Classic options, we have accommodation for everyone. Guests at Le Domaine du Clarys campsite ★★★★★ can enjoy an unforgettable holiday in the heart of the Vendée thanks to the wide range of accommodation options available.
OUR PREMIUM MOBILE HOMES
Le Domaine du Clarys campsite gives guests a unique experience on their holiday in the Vendée. By staying in one of our Premium mobile homes, you can enjoy a high-end holiday in stunning surroundings. Just a quarter of a mile from the beach, our Premium accommodation has everything you need. Sleeping six people, it's perfect for families and groups of friends.
With strong>Premium Exclusive, you have Wi-Fi, sheets and housekeeping included, making your accommodation feel like a home away from home.
Functional, welcoming and well equipped
Shady private terrace
Fully equipped kitchen with dishwasher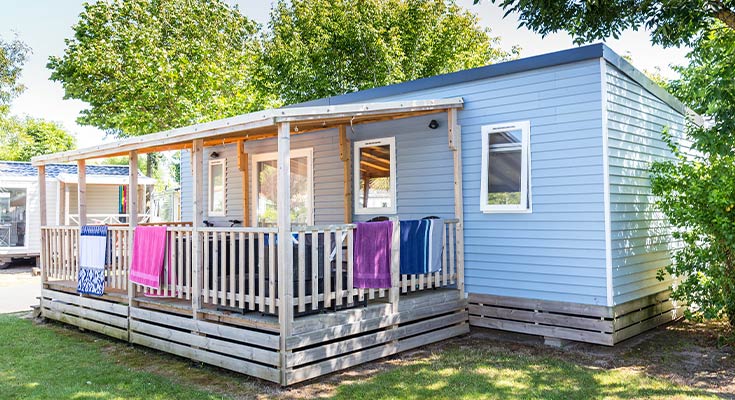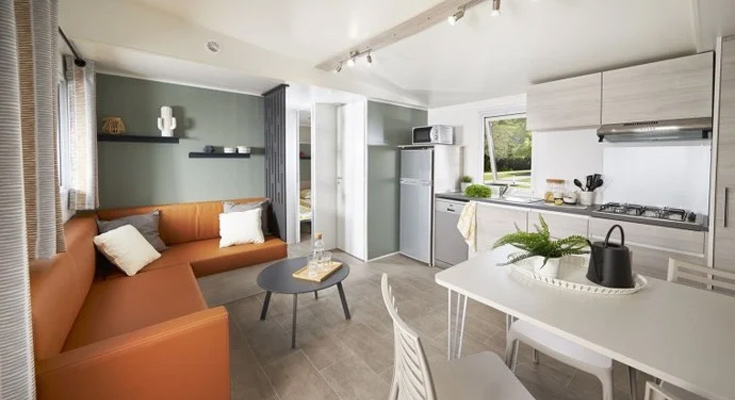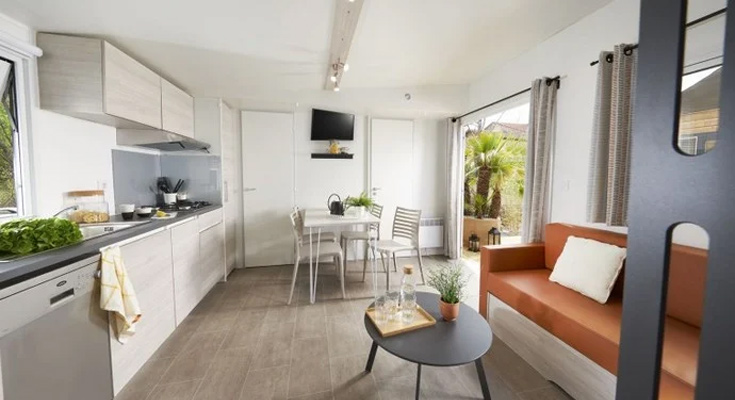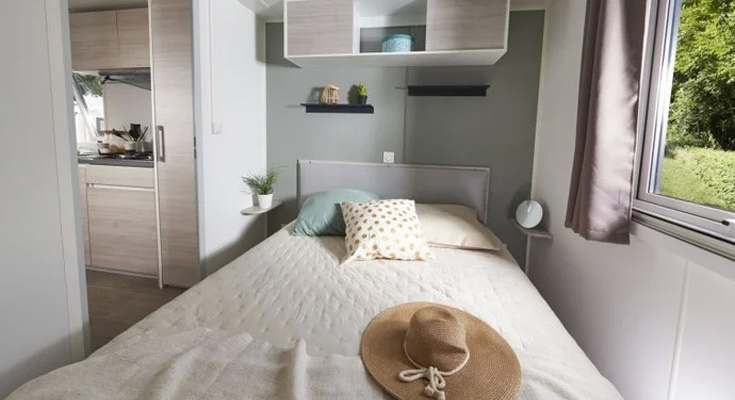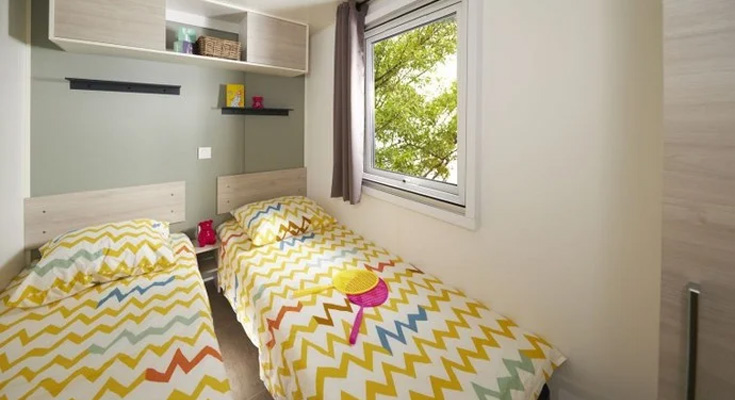 OUR COMFORT MOBILE HOMES
At Le Domaine du Clarys campsite, your wellbeing is our priority. And this is why we offer Comfort mobile homes. These are designed to be like little holiday homes with spacious and practical living areas. With their shady terrace, storage spaces, separate sleeping areas and well-equipped kitchen, they promise guests a wonderful stay in the heart of the Vendée. Providing a variety of bespoke services, they'll meet the whole family's needs.
Can sleep 4 to 8 people
With or without air conditioning
Accessible mobile home with access ramp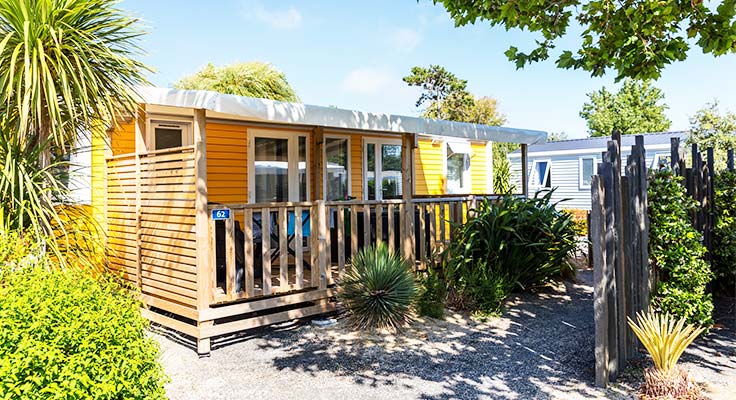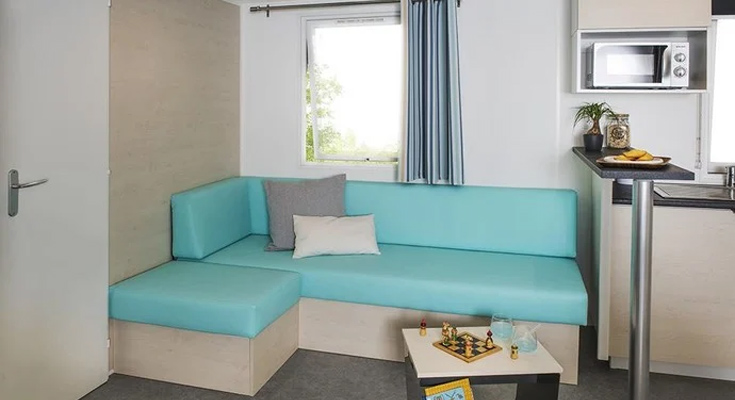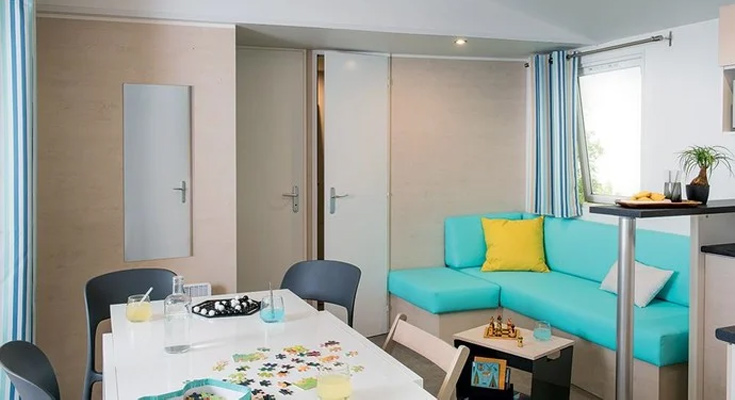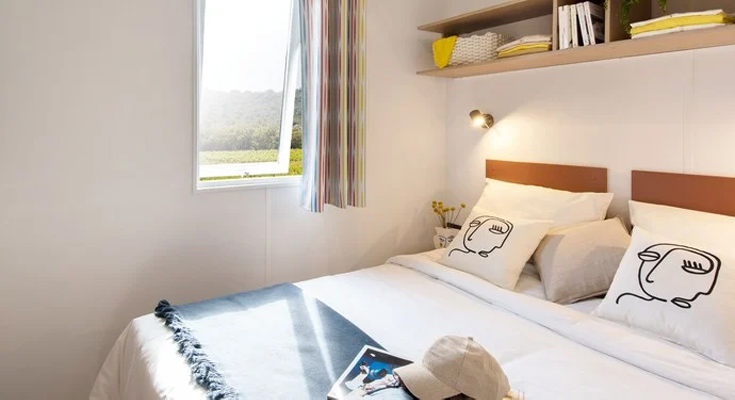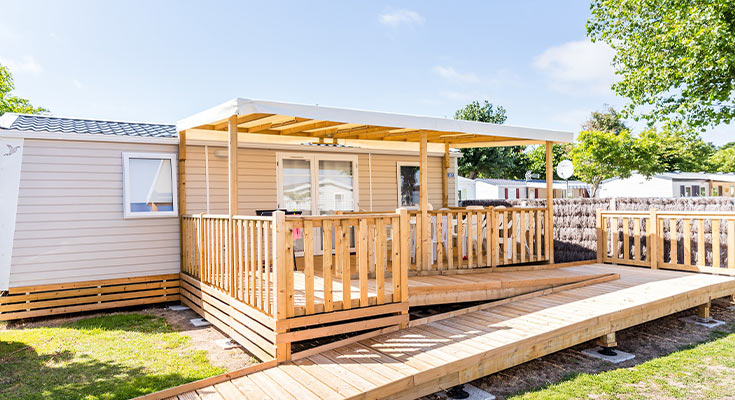 OUR CLASSIC MOBILE HOMES
At Le Domaine du Clarys campsite, we know that every guest's perfect holiday looks a little different. So, we offer Classic mobile homes for families and groups of friends on a tight budget. Our Classic accommodation is the best value for money and promises guests a lovely simple stay.
With a well-equipped kitchen, a private terrace, comfortable bedrooms, a practical shower room and a lounge/diner, our Classic mobile homes meet everyone's needs.
Can sleep 4 to 6 people
With or without TV
Access to all campsite services and facilities