Le Domaine du Clarys
EXPLORE THE VENDÉE
Located a quarter of a mile from the beach, on a cycle path and the edge of Saint-Jean-de-Monts and Saint-Hilaire-de-Riez, Le Domaine du Clarys makes a great base for exploring the Vendée. During your stay at the campsite, you can visit some of the most beautiful tourist spots in the Pays de la Loire.
THE VENDÉE
Ideally located near the ocean, Le Domaine du Clarys is a good starting point for lots of wonderful trips out. During your break in the Vendée, you can enjoy the sea air coming off the Atlantic.
Rest and recharge on the sandy beaches, have lovely swims and go out and explore the natural and cultural wonders of the region.
Aboard a traditional "plate" flat-bottomed boat, you can sail along the canals of the Marais Poitevin wetlands. In the picturesque lanes of the L'Ile de Penotte area in Les Sables-d'Olonne, you can marvel at the seashell street art. In Les Lucs-sur-Boulogne, you can learn about the region's history from prehistoric times to the present at the stunning Historial de Vendée museum.
Top off your holiday by trying some of the Vendée's traditional culinary delights such as oysters, fleur de sel, samphire, Challans poultry and flan maraîchain tart.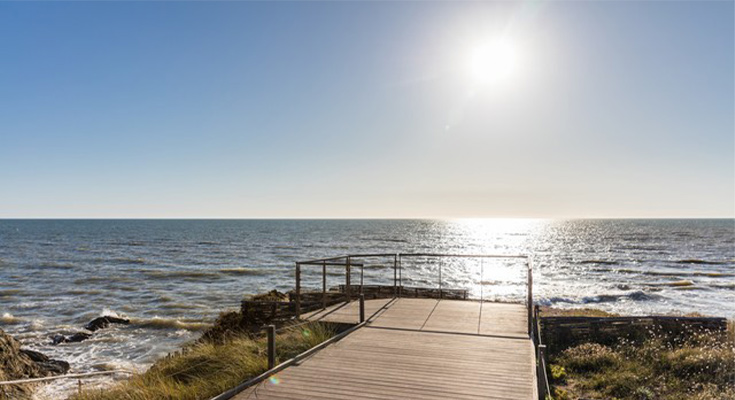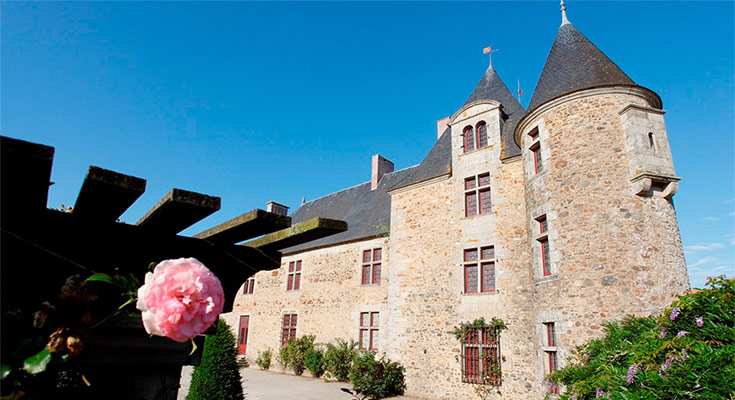 THE ATLANTIC COAST
With 90 miles of beaches on 150 miles of coastline, the Vendée is a haven for those who like to relax, hike or do watersports.
On your holiday in the Pays de la Loire, you can easily reach stunning panoramas for a magical time away from it all. Walk or cycle through the national forests and enjoy the region's lovely temperatures, which are perfect for a picnic. The Vendée is a paradise for cycling enthusiasts with its 1000 miles of cycle paths. Pedal along the coast and through forests, exploring delightful seaside resorts as you go. Notre-Dame-de-Monts, Saint-Hilaire-de-Riez, Olonne-sur-Mer, Talmont Saint-Hilaire, Longeville-sur-Mer and La Faute-sur-Mer can all be cycled to from Le Domaine de Clarys.
At the beach, go for swims, rest and relax, or try your hand at watersports. Sand yachting, surfing, sailing and sea kayaking are all on offer on the Vendée coast.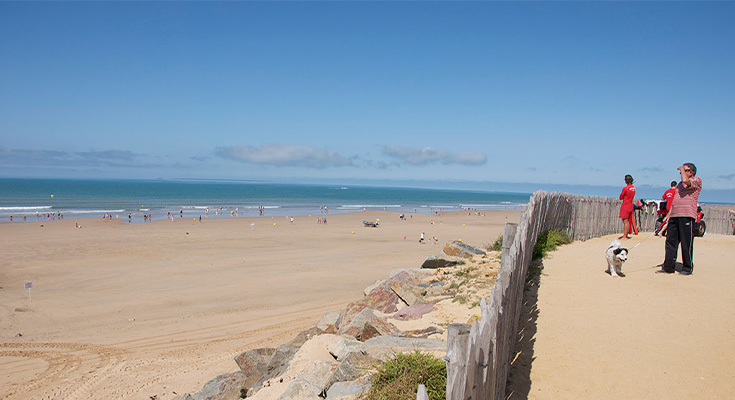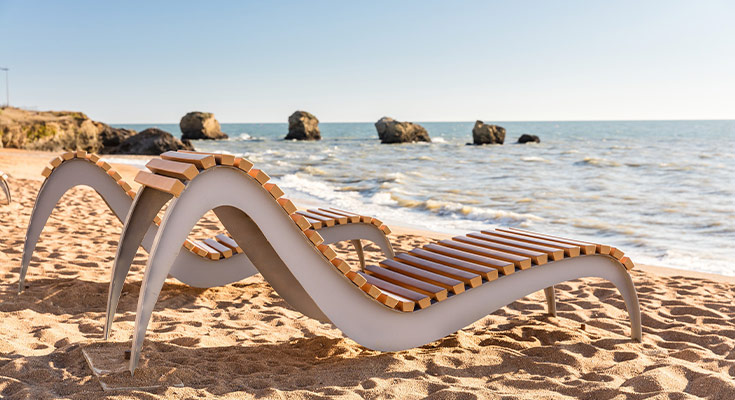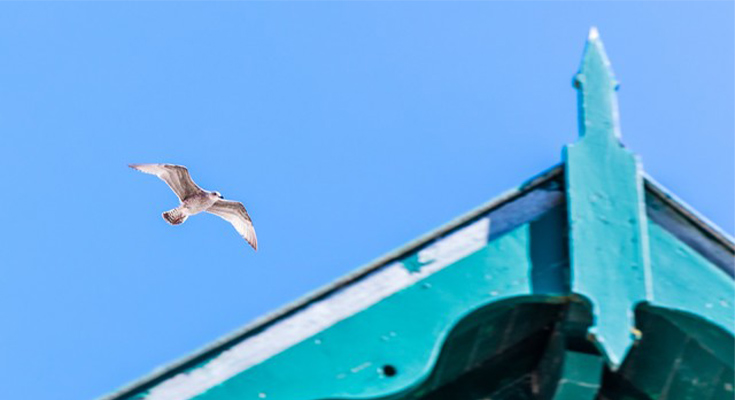 THE ISLANDS OF THE VENDÉE
Just off the Atlantic coast, there are two idyllic islands with unexpected charms. Shaped over time by humans and the elements, the islands of the Vendée stand as archives of the region's history.
From Le Domaine du Clarys, you can reach Noirmoutier island via the bridge or the passage du Gois causeway. This legendary natural 2.5-mile route links the island to the continent when the tide is low.
Yeu island is a place with many secrets. You can have endless adventures here, exploring Port de la Meule, sandy beaches bordered by pine trees, unspoilt wetlands brimming with flora and fauna, wild coastlines and craggy cliffs.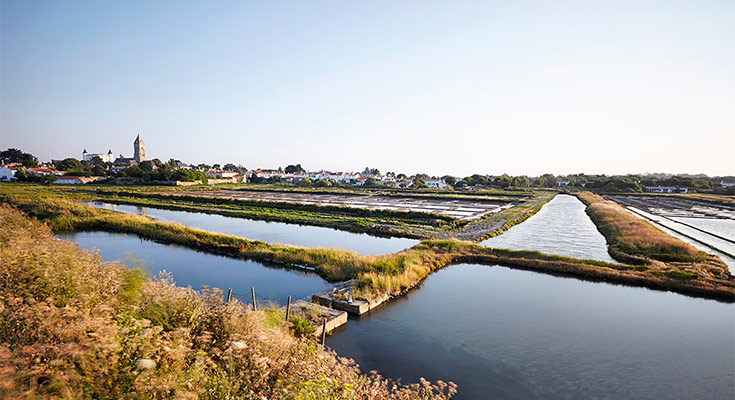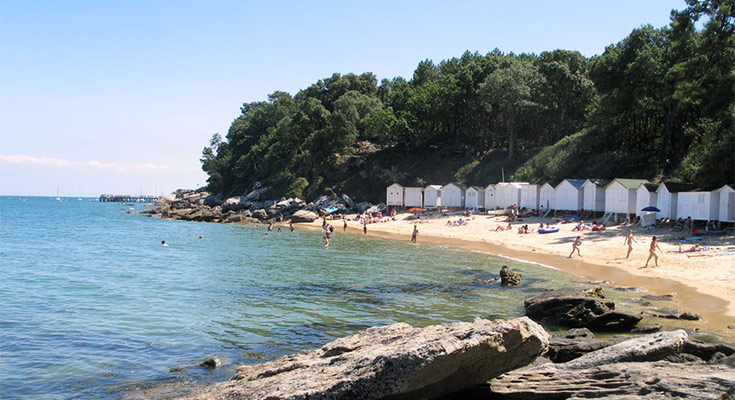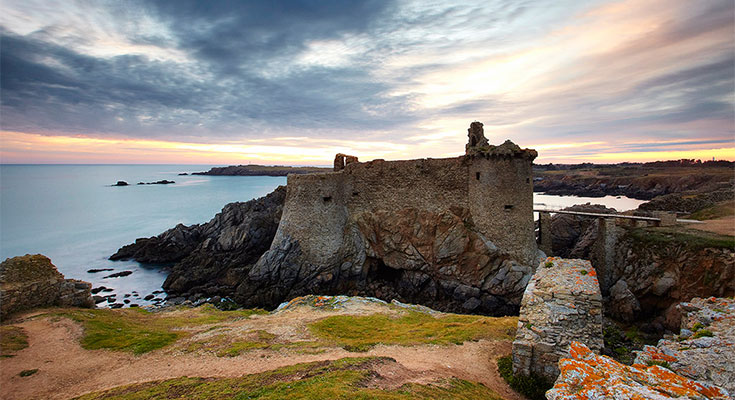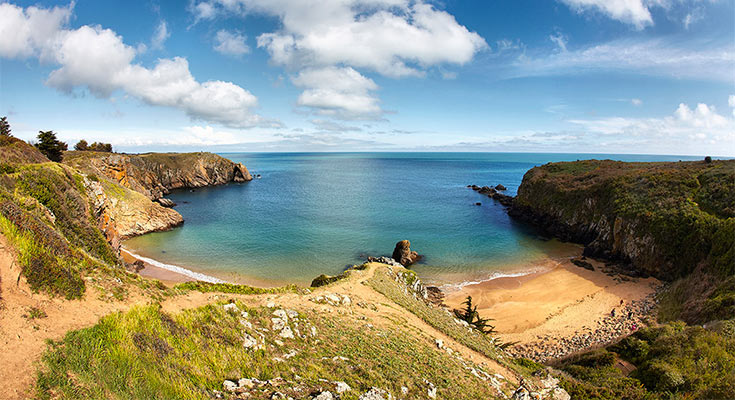 INLAND VENDÉE
With 215 miles of GR footpaths and 800 miles of trails, the Bocage is the name for the region's countryside full of woods and hills. You'll find a castle or an abbey around every corner.
In Saint Georges de Montaigu, you can stop off at Maison de la Rivière and learn all about river life. In Landes Genusson, you can visit La Cité des Oiseaux bird reserve and board the Orient-Express that takes passengers along a picturesque 13-mile railway across the Bocage.
Past wars in the Vendée have left their mark. Immerse yourself in the region's fascinating history on foot, by bike or on horseback. History is all around and just waiting to be explored. Visit Puy du Fou with its theme park and Cinéscénie theatre, travel to Mont des Alouettes hill and Logis de la Chabotterie manor house, where General Charette was captured in 1796. For even more history, head for Forêt de Grasla forest in Les Brouzils. This was where families hid during the Wars of the Vendée. Today, you can visit its reconstruction of a refuge.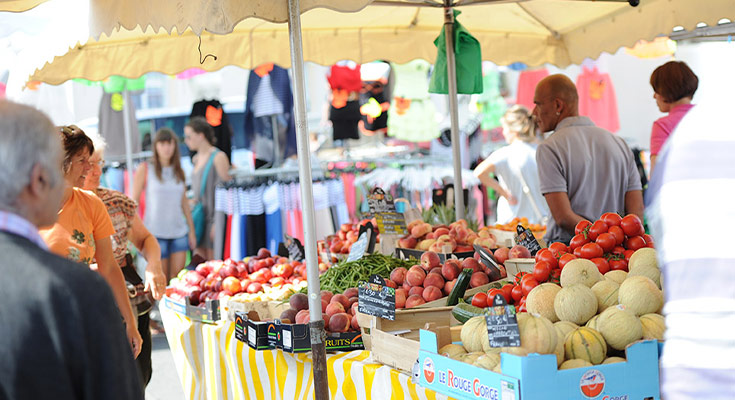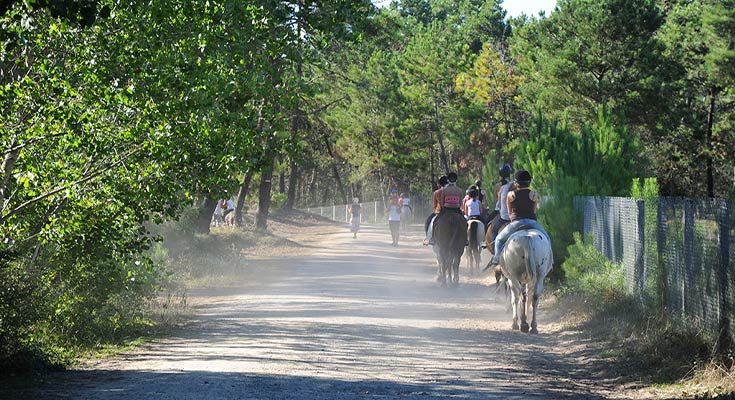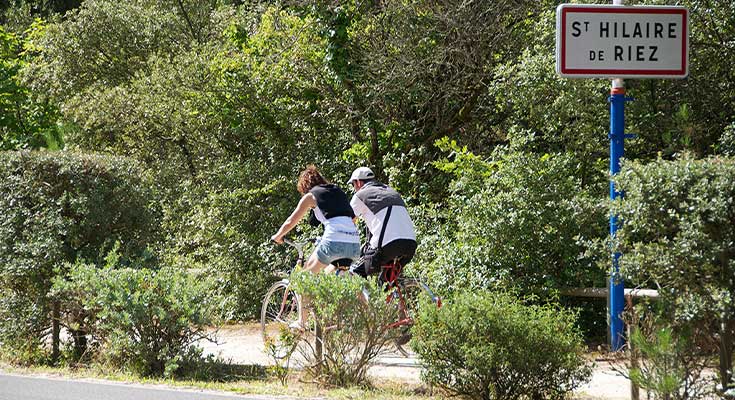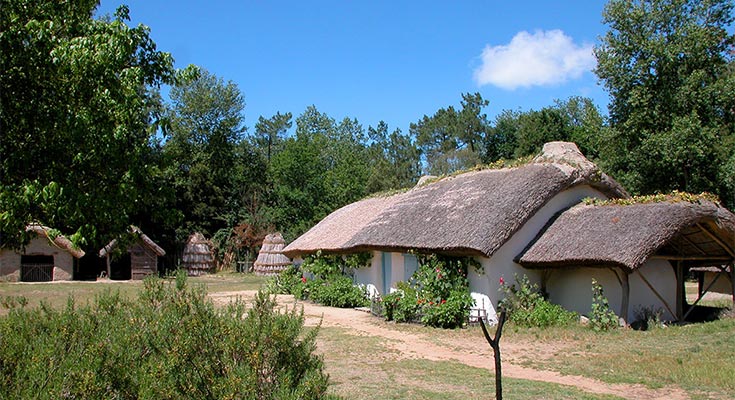 IN THE HEART OF PAYS DE SAINT GILLES
The Vendée's iconic Saint-Gilles-Croix-de-Vie port is an unmissable tourist spot. The Pays de Saint Gilles area is made up of a variety of landscapes: beaches, rocky coastline, dunes, wetlands, forests and vineyards. Whether you're travelling on foot, by bike, or on horseback, you'll enjoy the different local natural landscapes.
Saint-Gilles-Croix-de-Vie fishing port is the Vendée's oldest port and a key maritime heritage site. It's a place where you can stroll through the streets with family or friends, have an ice cream looking out at the boats and enjoy a beautiful sunset.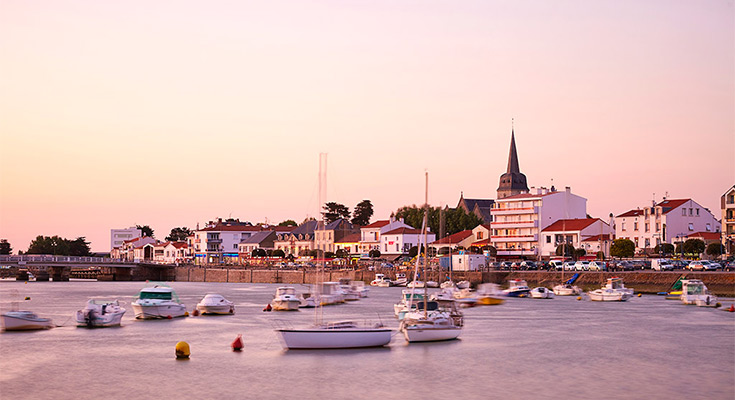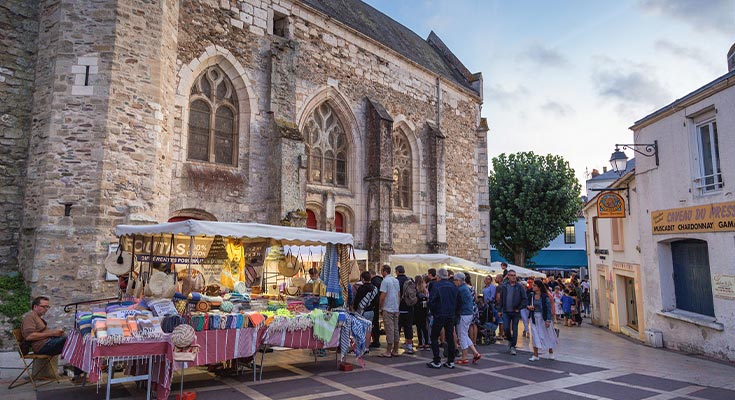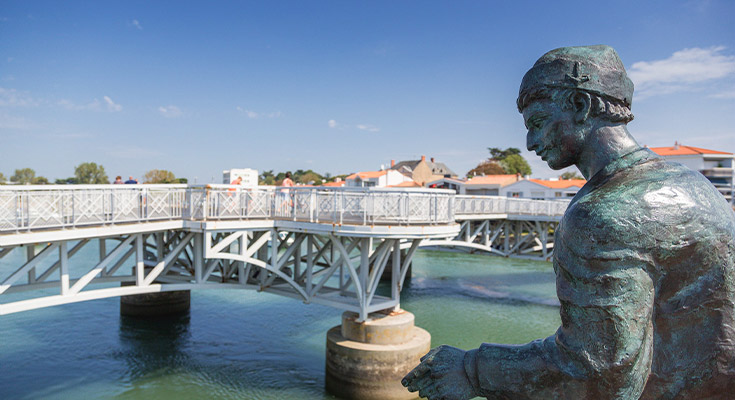 CHECK OUT OUR LOCAL PARTNERS.