Le Domaine du Clarys
OUR COMFORT MOBILE HOMES
Our spacious, high-quality Comfort mobile homes have a pretty partly shaded terrace for maximum intimacy and conviviality.
DISCOVER OUR COMFORT RANGE
At Le Domaine du Clarys campsite, we have Comfort mobile homes available. To meet different needs, Comfort accommodation offers a wide range of different bespoke services.
Sleeping four to eight people, our mobile homes are perfect for families and groups of friends looking for a comfortable break. They're designed to be like little holiday homes with practical and convivial layouts. Make delicious meals in the fully equipped kitchen, then enjoy eating with loved ones in the lounge/diner or on your private terrace.
Good to know: our 5-star campsite is accessible! At Le Domaine du Clarys, people with reduced mobility can holiday in an accessible mobile home. With its access ramp and careful layout, everyone can get around easily.
With or without air conditioning
With or without TV
Private pitch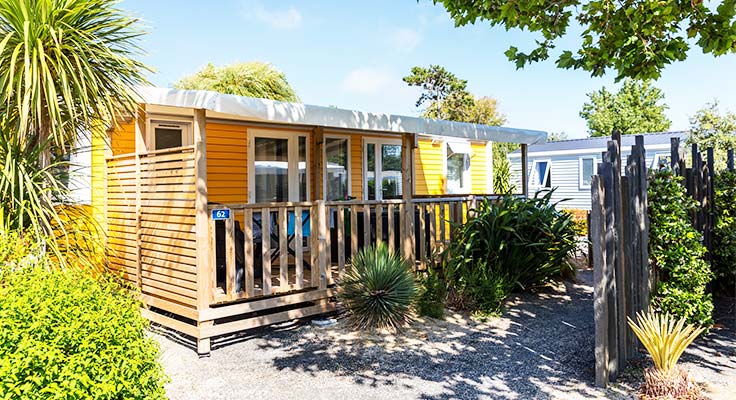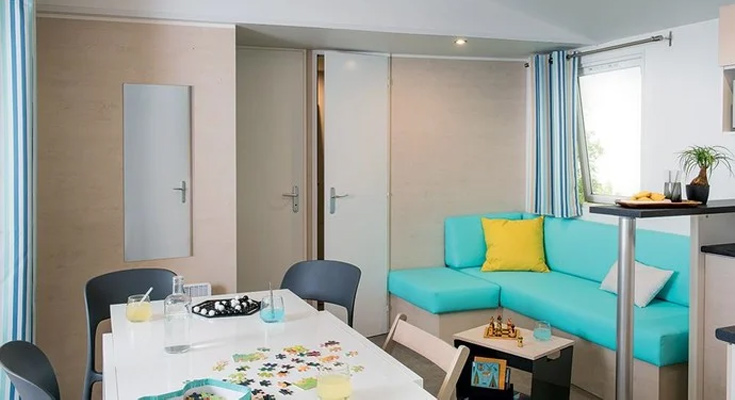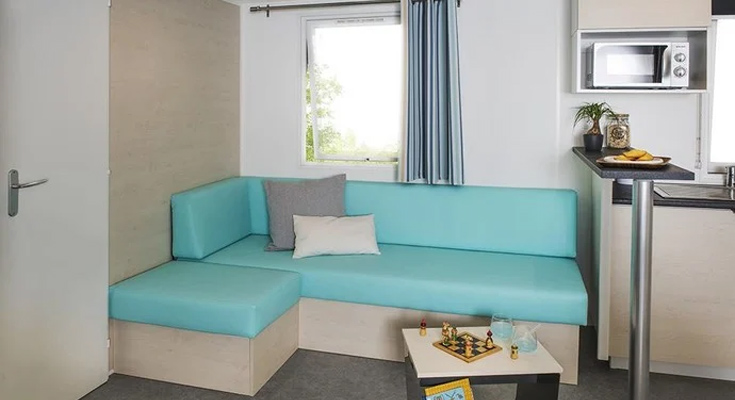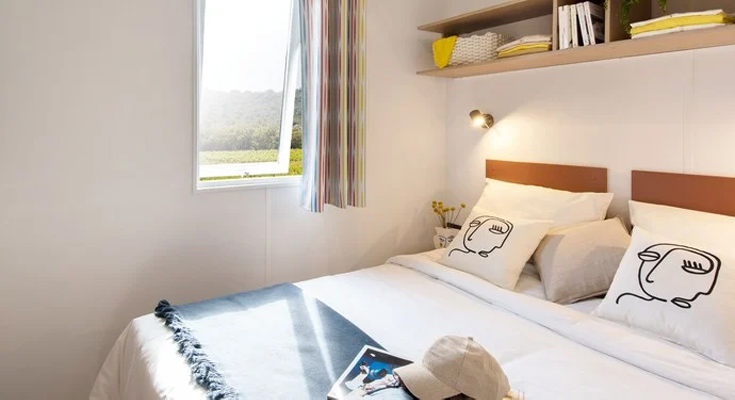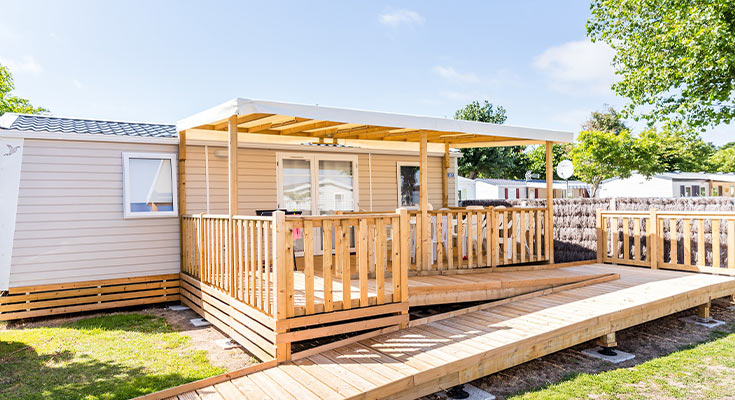 See our other accommodation options...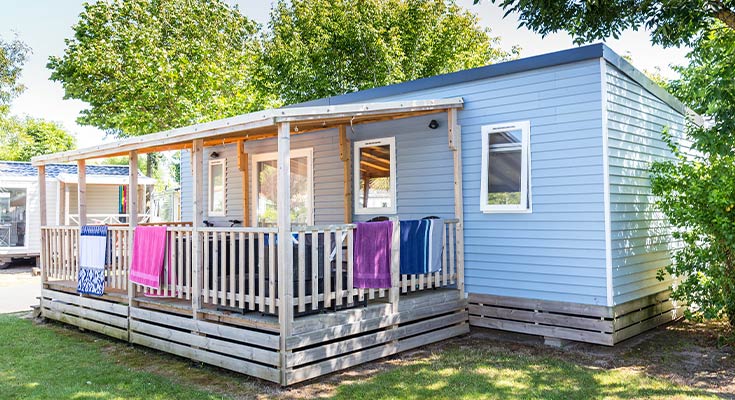 OUR PREMIUM MOBILE HOMES
The crème de la crème
Tucked away in a pedestrian area, our Premium mobile homes provide everything you could need for a high-end holiday. Thanks to the Premium Exclusive service, you have Wi-Fi, a starter cleaning kit, housekeeping and sheets and towels included. With their air conditioning and a shady terrace, our Premium mobile homes promise guests a refreshing stay in the heart of the Pays de la Loire. Enjoy a unique experience with friends or family in an idyllic setting just a quarter of a mile from the beach.
OUR CLASSIC MOBILE HOMES
The best value for money
Whatever your budget, you can make full use of all the services and facilities at Le Domaine du Clarys campsite. Offering the best value for money, our Classic mobile homes are ideal for a simple kind of holiday. They're welcoming and practical, with the basic amenities you need for a successful holiday. Families and groups of friends can have a wonderful time together in the lounger/diner or on the private terrace. Sleeping four to six people, the Classic mobile homes are perfect for guests looking for a congenial stay at a 5-star campsite that won't break the bank.