Le Domaine du Clarys
CAMPING BY THE ATLANTIC OCEAN
For a truly rejuvenating holiday, book a stay at a campsite by the Atlantic Ocean. The western side of France extends all the way from Brittany to Nouvelle-Aquitaine, passing through Pays de la Loire on the way. Whether holidaying as a family or with friends, the ocean coast offers plenty in the way of places to explore and discover. From beaches and the heritage of coastal resorts to water activities, entertainment and leisurely relaxation, your stay promises to be an unforgettable experience.
THE BEACHES
The Atlantic coast is known for its many sandy beaches. Throughout the year, they invite you to top up your tan, have fun on the sand or try your hand at water sports like surfing, standup paddleboarding, kitesurfing, sea kayaking, etc. Spread out your towel and enjoy a moment of relaxation or sport — whichever helps you to disconnect from everyday life.
Saint Jean de Monts is a seaside resort on the Côte de Lumière in Vendée that attracts many visitors to Pays de la Loire each year for its sandy beaches, pine forests and salt marshes. The beach Plage du Golf is highly appreciated for its unspoiled environment surrounded by dunes. Plage de la Paracou in Sables d'Olonne is also worth checking out. In the Loire-Atlantique department, you can enjoy the charming little coves of Pornic or La Baule.
If you're passing through New Aquitaine, stop off in Pyrénées-Atlantiques to enjoy the pleasures of the ocean at Biarritz's Grande Plage, the central beach alongside the casino. It stands out thanks to its surf schools, kids' club, cafés, restaurants and colourful beach tents. You're sure to love Saint Jean de Luz and Hendaye too. In Gironde, lay out your towel on one of the beaches of Arcachon Bay, not far from the Dune du Pilat and a number of oyster farms. The Atlantic coast also offers beautiful Breton beaches such as Plage de la Mine d'Or in Pénestin in the department of Morbihan.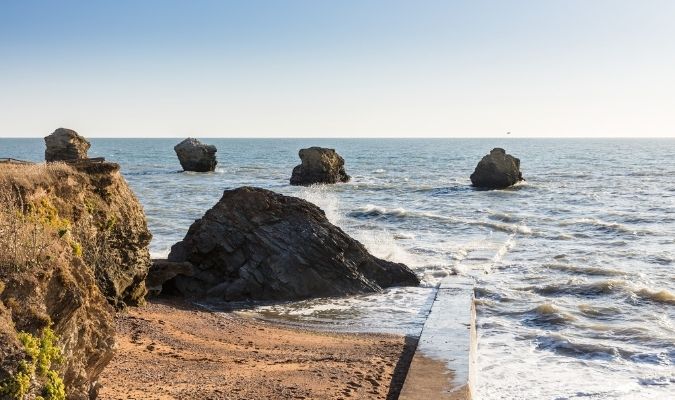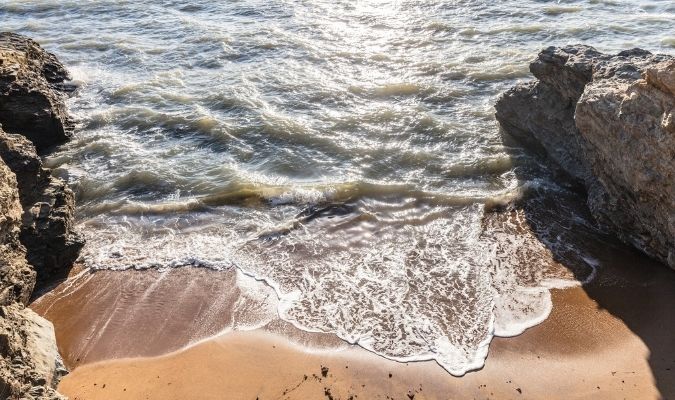 CULTURAL HERITAGE
The Atlantic coast also boasts unmissable cities that shape the landscape and add to the richness of its historical, cultural and culinary heritage. A camping holiday on the Atlantic coast gives you the opportunity to take cultural outings and explore them.
The mediaeval city of Quimper, in Finistère in Brittany, is a city full of art and history that is worth visiting for its timber framed houses, Saint Corentin Cathedral, its earthenware museum, the Jardin de la Paix gardens and its indoor market in the Saint François market building, among other things.
In Loire-Atlantique, in the Pays de la Loire region, visit Nantes, known for its machines on the island, its castle of the Dukes of Brittany, its plant garden, etc.
Head to Charente-Maritime in New Aquitaine to explore La Rochelle, its old quarter, its old port and its emblematic towers classified as historical monuments. In Gironde, don't miss Bordeaux, its wine city, its Place de la Bourse and its water mirror, but also its Bassins de Lumières (digital art centre). In the Pyrénées-Atlantiques, take part in the Bayonne festivals, visit the Basque museum, the Sainte Marie cathedral or stroll along the Adour river.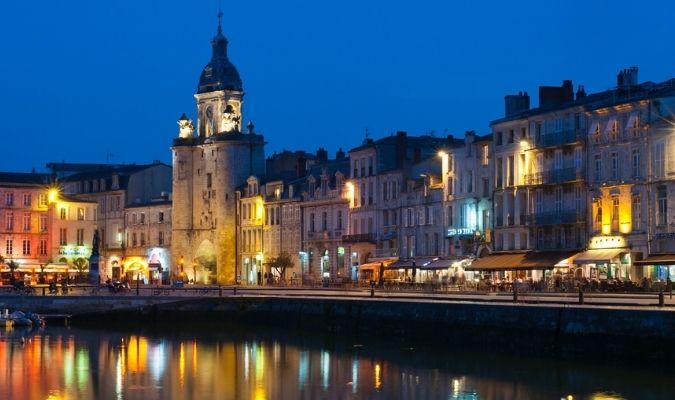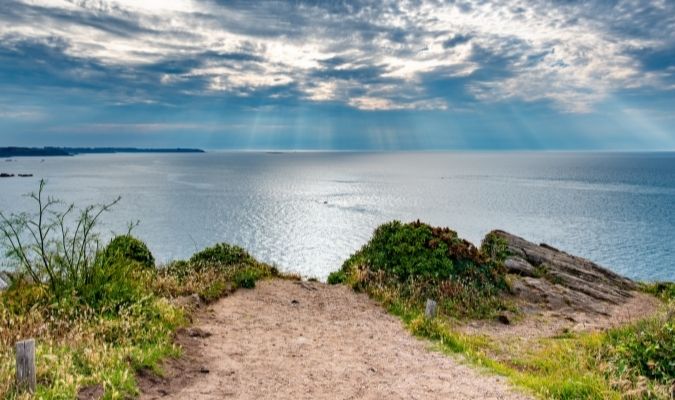 LE DOMAINE DU CLARYS BY THE ATLANTIC OCEAN
Le Domaine du Clarys campsite is in an exceptional geographical location by the Atlantic Ocean. The 5-star campsites Le Clarys Plage in Saint Jean de Monts and Les Mouettes in Saint Hilaire de Riez are both ideally located near the ocean. You can easily get to the beach for a day of swimming and relaxing. The Le Clarys Plage campsite offers a wide range of mobile home accommodation and entertainment: sports activities, shows in high season, a kids' club, a water park with an outdoor pool and heated indoor pool, slides, etc. The Les Mouettes campsite offers cosy fully-equipped mobile homes in a quiet green environment for restful nights. You also have access to all the leisure facilities of the Le Clarys Plage campsite. Why not book your stay right away?!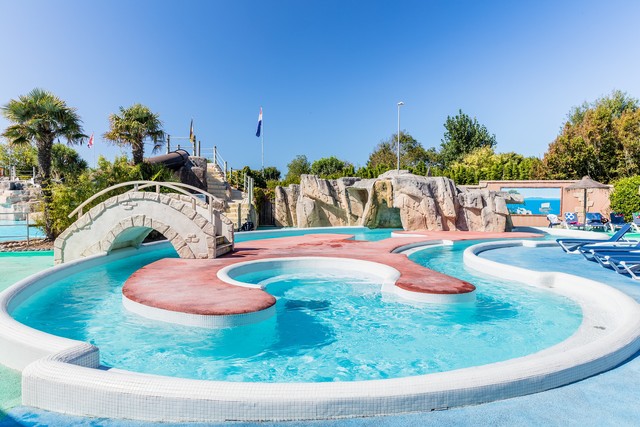 YOUR QUESTIONS/ANSWERS TO QUESTIONS ABOUT THE ATLANTIC COAST
Where can I stay near the Atlantic Ocean?
The Vendée is a good option for holidays on the Atlantic coast as it combines fine sandy beaches, lively seaside resorts, cultural visits and outdoor activities.
Where are the best beaches on the Atlantic coast?
Enjoy the pleasures of the ocean at Plage de La Baule with its striking blue beach huts, Plage du Veillon surrounded by dunes and a pine forest, Plage Pereire which is the longest in Arcachon or Grande Plage de Biarritz.
What can I do on holiday near the Atlantic Ocean?
During your stay on the Atlantic coast, try your hand at a water sport, top up your tan, taste oysters and visit islands such as Yeu Island.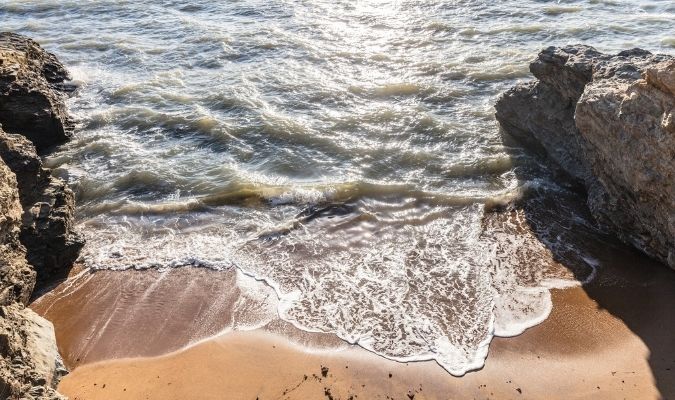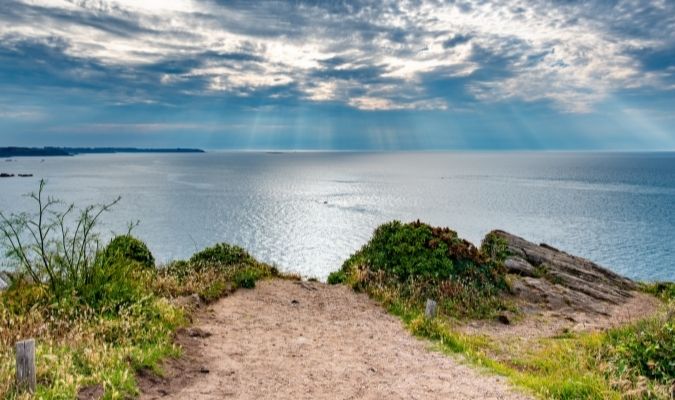 GO ON A JOURNEY OF DISCOVERY DEEP INTO THE VENDÉE