Welcome to a home away from home
CAMPSITE LES MOUETTES
IN SAINT-HILAIRE-DE-RIEZ
A quarter of a mile from the beach, the intimate Les Mouettes campsite welcomes guests for an easy holiday in the heart of the Vendée.

The perfect location in Vendée
A quarter of a mile from a sandy beach, halfway between Saint-Jean-de-Monts and Saint-Hilaire-de-Riez.

Premium services
Direct access to Le Clarys Plage campsite services: restaurant, bar, Wi-Fi, bike hire and much more.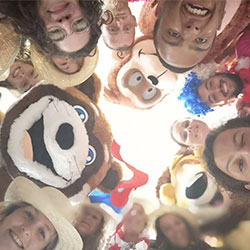 Entertainment all season long
Special access to activities and events at Le Clarys Plage campsite.

A family feel
An intimate pool, a green site, Kids' and Teens' Clubs
OUR SERVICES & FACILITIES
Your mobile home
AT LES MOUETTES CAMPSITE
In Saint-Hilaire-de-Riez in the heart of the Pays de la Loire, Les Mouettes offers campsite accommodation for a holiday with family or friends. With its two mobile home ranges and variety of bespoke services, you'll be sure to have an incredible break on this intimate little site.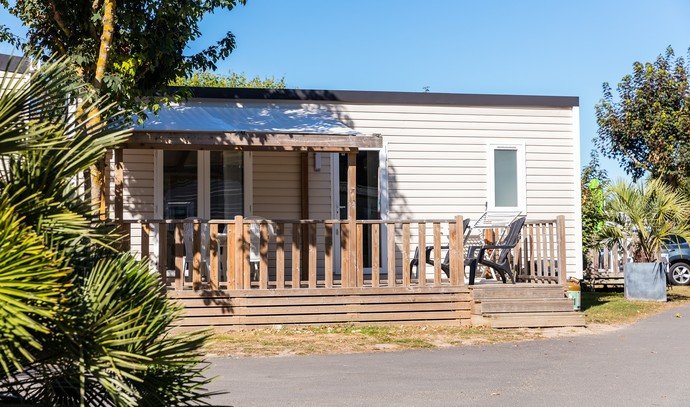 OUR COMFORT MOBILE HOMES
Guaranteed to be under 10 years old
Our spacious and practical
Comfort mobile homes
are perfect if you like the outdoors. Tucked away on a private pitch with trees, they can sleep
up to six people
for a holiday with friends or family.
Well-equipped kitchen
Private terrace
Accessible mobile home
With or without air conditioning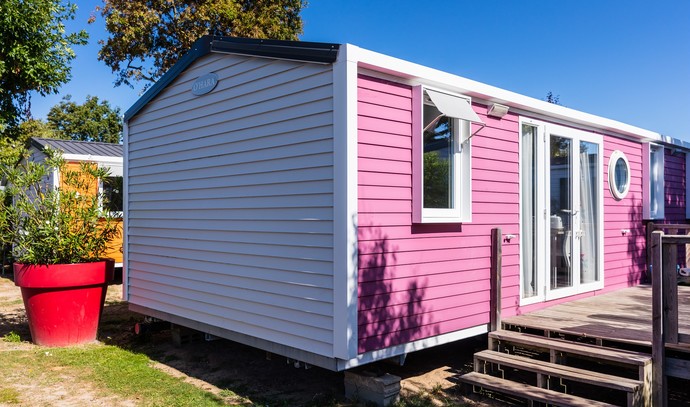 OUR CLASSIC MOBILE HOMES
The best value for money
For a simple holiday reconnecting with nature, choose our
Classic mobile homes
. They have welcoming living areas and offer the best value for money.
Can sleep 4 to 6 people
Private terrace
Lots of storage
With or without TV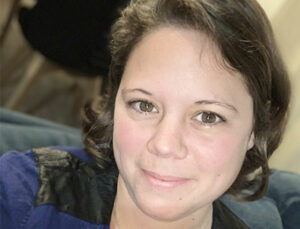 Our whole team is delighted to welcome guests to Les Mouettes campsite.
Relaxation and quiet will be at the heart of your holiday here in the Vendée.
The campsite is the perfect pied-à-terre if you want to enjoy the ocean and recharge your batteries in the peace and calm.
– Sefanja Kuipers, Manager –
LES MOUETTES: A FAMILY CAMPSITE IN SAINT-HILAIRE-DE-RIEZ
Treat yourself to a holiday in harmony with nature on a green site full of trees and flowers. Set between fields of wheat and the swell of the Atlantic, the campsite is located a stone's throw from Saint-Hilaire-de-Riez. It's the perfect place to enjoy the calm and simplicity of a family campsite.
With two mobile home ranges, it provides every guest with a happy and straightforward holiday. For extra comfort, each accommodation alternative comes with a wide range of extra options.
Le Domaine du Clarys is made up of two unique campsites: Les Mouettes and Le Clarys Plage. The latter is just a walk away from your mobile home, with all the services and activities you could dream of for an unforgettable holiday: a big waterpark inspired by Greek mythology, an indoor pool, a lounge bar, a pizzeria, a fitness trail, a multi-sports ground, Kids' and Teens' Clubs, and plenty of entertainment all season long!
EXPLORE THE VENDÉE
From your mobile home at Les Mouettes campsite, you can visit the unmissable tourist sites in the Vendée. Explore the routes along the Atlantic coast on foot, by bike, or on horseback.
It only takes a few minutes to reach the beach a quarter of a mile from Les Mouettes. Almost the moment you leave Le Domaine du Clarys, you'll find one of the area's many cycle routes. With over 1000 miles of cycle paths, you can wheel your way from one end of the Vendée to the other. Along the way, enjoy stopping off for a swim or to try some local produce.
From Saint-Gilles-Croix-de-Vie to Les Sables-d'Olonne and Lucs-sur-Boulogne, you'll discover the rich cultural and natural heritage of the Pays de la Loire. Enjoy every moment with family or friends as you try out new activities with campsite partners, visit the islands of the Vendée, or explore inland villages.